Dental medicine has been helping people maintain a health smile and making teeth look their best since ancient times. Historically, ancient "dentists" in Egypt utilized sea stone and sea shells to enhance the esthetic of teeth. Advancements in dentistry have given today's dentists supreme restorative capabilities with modern materials and technology. Dr. Dan Adamo and his team at Randall Oaks Dental in Carpentersville, IL utilize some of the most advanced materials and techniques to bring superior care to their patients.

The Importance of Going to the Dentist Regularly
Recommended by the American Dental Association (ADA), patients should be seen by a dentist twice per year and more frequently if gum disease (periodontal disease) or if you have a history of major dental issues. In dentistry,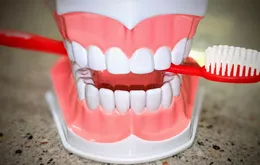 prevention is everything! Catching problems early with regular dental check-ups and dental cleanings can prevent more costly and time consuming treatment down the road. Still, many people delay a visit to the dentist until pain or discomfort becomes unmanageable. According to the National Institute of Dental & Craniofacial Research, adults between the ages of 20 and 64 years old have on average more than 3 cavities (decay) or missing teeth.

Services and Treatment Offered by Dentists
At Randall Oaks Dental, Dr. Dan Adamo and his team offer modern dental services and treatment options including:

- crowns and bridges
- dental implants
- invisible or clear braces (Invisalign clear aligners)
- professional teeth whitening
- fillings and dental bonding
- partial and full dentures
- root canal therapy
- non-surgical gum therapy for periodontitis like deep cleanings and advanced cleanings

See Your Carpentersville Dentist Soon - Dr. Dan Adamo
Do not delay a visit to the dentist if it has been a while - now is the time to see how positive your dental visit can be! Request an appointment today.
Call (224) 484-8221 today to make an appointment to see Dr. Dan Adamo at Randall Oaks Dental in Carpentersville, IL.